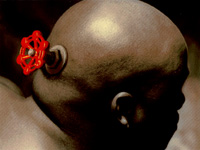 This is unfortunate, if somewhat expected, news. A little over a week ago Valve told us that the planned Portal 2 E3 event would be canceled, but it would be replaced by a "surprise". Today they have sent out another press release, that confirms what many were probably expecting, Portal 2 release has been delayed to 2011. I can't say I'm shocked or anything, and I can't really be all too bummed about it either, because of that awesome press release.


Quote:
VALVE ANNOUNCES MAKING GAMES IS HARD

June 9, 2010 -- Aperture Science, doing business as Aperture Laboratories LLC, in partnership with Valve today announced the successful completion of an ethics-review-panel-supervised release date restructuring process. Portal 2, the sequel to the ground-breaking title that earned over 30 Game of the Year awards despite missing its original ship date, is now targeted for a 2011 release.

Representatives from both companies acknowledged that public safety concerns factored into the decision. They went on to say that even though Portal 2 will arrive slightly later than planned, all life on earth won't instantaneously stop as every molecule in your body explodes at the speed of light, which is what would happen should a rip ever appear in the fabric of Valve Time.

"Also, the game will be even better," they added, missing an historic opportunity to create the first product delay press release to mention that a product is being delayed to make it worse.

To ask questions about how close we all came to dying, or to ask futile questions about the previously announced E3 ***PORTAL-2-THEMED-FOR-GOD'S SAKE*** surprise or, less futilely, to schedule an appointment to attend a Portal 2 screening at the Valve booth during E3, please contact Valve's delegate to the EU's Valve Time Studies Group, Doug Lombardi.
And there you have it. Even Portal 2 isn't immune to
Valve Time™
. Also take note that they insist that the "surprise" will be Portal 2 themed. So, if it's not Half-Life 2: Episode 3 or Half-Life 3, what then? A Portal 2 spin-off, starring the two robots that are apparently the co-op characters? Probably not. Portal 2 on PlayStation 3? Maybe. That's the likeliest of things that come to mind. But if it's that, I'm completely baffled that it would need this kind of hype.
0 Comments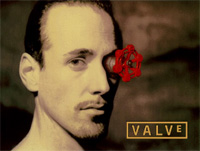 This news comes by the way of 1UP, as they, and probably some other gaming news outlets, got this little email from Valve.


Quote:
Dear Subject Name Here,

Aperture Science is pleased to inform you that we have partnered with Valve to announce the gala CANCELLATION of the June 14 Portal 2 event at the Regal Theater. The event will be replaced by a surprise. And even though the cancellation of the event certainly counts as a surprise, we are pleased to further announce that the cancellation of the event is not THE surprise. However, per International treaties regarding the definition of the word "surprise", of which both Aperture Science and Valve are signatories, the time, date and content of the actual surprise will only become available as you experience the surprise.

If you'd like to ask fruitless questions about the E3 Portal 2 surprise or, more fruitfully, schedule an appointment to attend a Portal 2 screening at the Valve booth during E3, please contact Valve's Special Envoy to Surprises, Doug Lombardi.

Thank you for <<RECORD SCRATCH!!!>>

PS: The surprising record scratch is also not the surprise.
So, as you can see from the email (which is written in a very
GLaDOS
like manner

), the event was originally planned for June 14, but has now been replaced by a surprise. So, Half-Life 2 Episode 3 / Half-Life 3 anyone? I sure hope so. I can't really think what else it could be. A completely new
IP
is even less likely I think, and I wouldn't think they would cancel a Portal 2 event for anything less. And I also think that with the very recent release of Half-Life 2 and it's Episodes on the MAC, the brand might just have some new wind under it and what better way to make people play the older games than to tell them that "Hey, we are making more of these!", right?
I choose to believe it.

0 Comments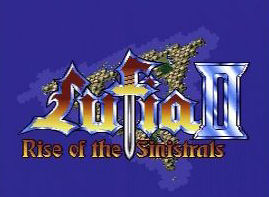 It's been a long time since I first played the Lufia series, I remember picking up a copy of Lufia and the Fortress of Doom for SNES and I was instantly hooked. This remake actually bases itself from the second game, which is actually a prequel to the first game... still a good game, but just doesn't top the original! The Estpolis Biographies II soundtrack (which covers music from both the first and second game) is one of my favourite albums as well. Good games, good music, what more do you need? Anyways, getting off track here, on with the news:

After a long wait, Lufia is returning to North America as a Nintendo DS release. Natsume announced today that they have not forgotten their North American fans, and will be localizing the latest game in the series.

"We're elated that the beloved Lufia series will be making its triumphant return with Lufia: Curse of the Sinistrals later this year," said Natsume CEO Hiro Maekawa. "We know players are going to be excited about this title when they get their first peek at it at E3 next month."

I definitely plan to give this game a try when it becomes available later this fall. Current media I have seen for it shows they did make some pretty major changes to the game, but hopefully not so much that the original classic has been lost entirely.
1 Comment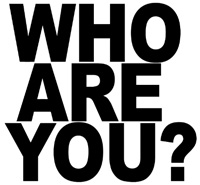 I kind of lost interest in Alpha Protocol a while back, originally it seemed like it would be a cool spy game, but maybe it got delayed or something and I kind of forgot about it. This new trailer totally re-sparked my interest in it though.

Watch it on Youtube.

It's pure genius.
0 Comments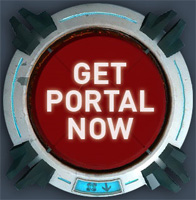 Just a quick little ditty here. As you may remember, I wrote about Steam and the Valve games coming to Mac earlier this year. Well, now it's here. Now being a few days ago. But wait, there is more! Unless you somehow magically skipped the actual title of this post, you should by now know what the "more" is.

So, go grab your free copy of Portal, you have until May 24th. For either PC or Mac. Technically both, since it supports SteamPlay. SteamPlay is the thing that if you buy a game that supports it from Steam, you will automatically get versions for both the PC and the Mac. That's pretty sweet. But now you may wonder, "what good is this for me, I already own the game". Well guess what. It's no good to you, but tell your friends!

Here's the text from the official "Portal is FREE!" page, I thought it was pretty funny so I'm pasting it here.


Quote:
Portal used to cost money. Until May 24th, it's free. End of story.

Well, technically speaking, there are some strings attached. Fortunately, they're entirely decorative. We just like the way they look, swaying in the gentle breeze created by a million people simultaneously fainting from shock at the news that Portal is free. Now you have no reason not to try Portal.

"I have a reason," some of you are probably typing into an angry email. "You see, sir, I own a Mac."

Well guess what: For the first time ever, Portal is also available for the Mac.

"Capital news! But the excellent puzzle adventure Portal won over 40 Game of the Year awards; Surely it must cost at least five or six hundred dollars."

You'd think that, especially since it actually won over 70 Game of the Year Awards. But, like we keep saying, Portal is free. Free on the Mac. Free on the PC. But only until May 24th. So you only have a few days to decide if your free copy of Portal is worth the price we're currently charging - which is you ever-so-slightly moving your index finger just barely enough to click the big red "download" button right there to the left.
8 Comments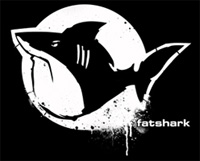 This is all coming from Captivate 10, a Capcom press event that is apparently happening right now, or maybe it has already happened. I'm not in the loop man, I don't know any of this stuff. Anyways, there is a bunch of new Capcom trailers flooding the internet right now. Some of it is not that interesting, mostly because I feel like we have already seen quite a bit of Lost Planet 2, Super Street Fighter 4 and Dead Rising 2. I mean, don't get me wrong, I'm pretty excited about these games, especially SSF4, but I'm even more excited about some other things.

Like Bionic Commando ReArmed 2, Marvel vs Capcom 3: Fate of Two Worlds and Ghost Trick. And I don't even own a DS, but Ghost Trick seems absolutely interesting, the music the trailer just kicks ass. And I'm not even hugely interested in fighting games in general, but the trailer for Marvel vs Capcom 3 looks pretty sweet. And I feel like also pointing out that the game is being done on the MT Framework. You know, the engine that is used in Resident Evil 5, Devil May Cry 4 and Lost Planet 2, among other things? It's going to look gorgeous. On the other hand, I'm not sure how I feel about the revolutionary jump ability on the BC ReArmed 2.

It's just so new and magical. If you didn't know, GRIN, the developer of the first ReArmed, went under sometime ago, and as such ReArmed 2 is being developed by a different company called Fatshark. It appears that while some of the former GRIN guys went ahead and formed a new developer called Might and Delight, some also migrated to Fatshark, who happens to also be a Swedish developer like GRIN was. But I don't know any of this stuff, what do you want from me?

Oh right, there is also lot of footage of Sengoku Basara: Samurai Heroes, but I don't know what that is. Looks like something I would not be interested in. At all. And Okamiden for the DS. I loved Okami, but Okamiden looks kind of sad.

So, click on the links on the post guys, and take a look. Maybe I'll link them all here again in a simple list for your convenience.

Lost Planet 2
Super Street Fighter 4
Dead Rising 2
Bionic Commando ReArmed 2
Marvel vs Capcom 3: Fate of Two Worlds
Ghost Trick
Sengoku Basara: Samurai Heroes
Okamiden
0 Comments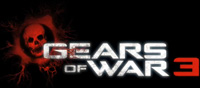 Gears of War is this little known third-person character action game series with chest-high walls. Perhaps you have heard of it. Well, it's now official, the third Gears game has been announced, officially. I say officially, because of course we all knew that one would be coming eventually. Another reason is that the information of the announcement leaked to Xbox Live the other day through some kind of automatic update thing. The story goes that Cliff Bleszinski was due to appear in the Late Night with Jimmy Fallon, to announce the game and show the trailer, but got bumped by another guest. Meanwhile, someone over at the Xbox offices forgot to turn the automatic update thing for Gears 3 off, and people were quick to catch it and take pictures of the dashboard.

Well anyways, the actual announcement came a few days later, as CliffyB was booked again in Jimmy Fallon, and this time didn't get bumped by anyone, and showed the trailer. Officially. The date has been set to April 5, 2011, but who knows if they can keep it. I don't really know Epic's track record in that regard.

I haven't played the second Gears yet, so I don't know what we can gather from this trailer, but what seemed like the obvious thing is the revolutionary addition of female COG soldiers. Yeah, ladies in COG armor, woo! Well, I did just buy used copies of Gears 1 and 2 on the Xbox 360, so I guess I have about a year to get up to date with the fiction.

Here's another link to the trailer, if you missed it when I linked it up there.
0 Comments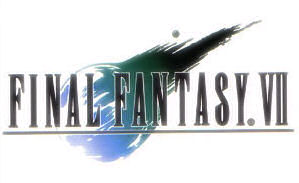 It's something that gamers ask for often; past favourites to be re-done and brought back with today's technology. Square Enix is familiar with the idea, having re-released many titles over the years. The one game that seems to have the loudest fan uproar is Final Fantasy VII, currently on top of the best sellers list for the PlayStation Portable.

For years now there have been rumors and false hope for the beloved classic to live again, however Square Enix president and CEO Yoichi Wada recently said that he would "explore the possibility" of a remake for Final Fantasy VII. "Right now we don't have a clear direction, but many fans have requested we remake Final Fantasy VII."

Previously Square Enix has said that a remake of the game would be "unrealistic", "tough to do in HD" and simply "not happening". However Yoshinori Kitase and Motomu Toriyama have both expressed a wish to remake Final Fantasy VII in the past.

Continue reading »
4 Comments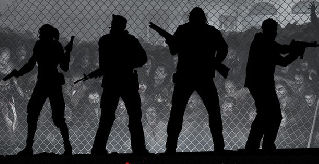 The upcoming DLC: The Passing for Left 4 Dead 2 has been pushed back slightly. The addon content was previously listed for release in March, however is now listed for release this spring, so you may have to wait a little longer. This new content will find the current survivors meeting up with the original team, with some twists in-between. The original Left 4 Dead game will also be getting its own update later, which will contain story filler to bring us up to the meeting, as well as let us see some of the events from another perspective.

Valve assures us that the new content is much more then just a new campaign, and will include new game modes among other goodies. Some of the new features known thus far are outlined below.


* new firepower with the Gargantuan M60
* new melee weapon: Slashing Golf Club
* Introducing The Fallen Survivor
* Wicked Witch Bride
* L4D1 character cameos
* new game modes, and Valve stressed the plural
Continue reading »
0 Comments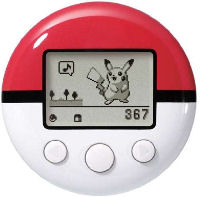 Nintendo has brought us some remake goodness today, officially releasing two new Pokémon games to the Nintendo DS line-up in North America, dubbed Pokémon HeartGold and Pokémon SoulSilver. If you haven't guessed yet, these are enhanced remakes of the 1999 video games Pokémon Gold and Silver for the original GameBoy. These new games were previously released in Japan back on September 12th, 2009 and have been commercially successful thus far, selling over 2 million units in the first six weeks. The game is still awaiting release in Australia (March 25th, 2010) and Europe (March 26th, 2010).

This time around the games are bundled with the Pokéwalker, the pedometer device pictured with this article. It interacts with the Nintendo DS game card via infrared signals and can hold one of your Pokémon characters. Walking with the Pokéwalker while it contains one of your Pokémon increases its experience and closeness. The device cannot be used to transfer Pokémon to other games however, as it will only return the Pokémon to the game card it came from. As you walk, you also earn "watts," a type of in-game currency that can be used to catch wild Pokémon and shop for items. The Pokéwalkers can also communicate with each other, allowing each player to get a free gift! So far it appears that this added bonus has not increased the retail game price as compared to previous titles.

Some rom dumps of the North American versions of the games were spotted online a few days prior to their official release by the release group Xenophobia. So far however, it seems that Nintendo's anti-piracy protection has been effective in causing random crashes for gamers trying to dive into the adventure early.

Pokémon HeartGold and SoulSilver can access the Nintendo Wi-Fi Connection and are also fully compatible with Pokémon Diamond, Pearl, and Platinum games. Feel free to post your friend codes in the comments, as I plan to play through the SoulSilver version and wouldn't mind battling fellow visitors!



Gotta catch 'em all!
6 Comments