Square Enix CEO teases with the possibility of a Final Fantasy VII remake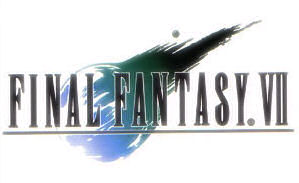 It's something that gamers ask for often; past favourites to be re-done and brought back with today's technology. Square Enix is familiar with the idea, having re-released many titles over the years. The one game that seems to have the loudest fan uproar is Final Fantasy VII, currently on top of the best sellers list for the PlayStation Portable.

For years now there have been rumors and false hope for the beloved classic to live again, however Square Enix president and CEO Yoichi Wada recently said that he would "explore the possibility" of a remake for Final Fantasy VII. "Right now we don't have a clear direction, but many fans have requested we remake Final Fantasy VII."

Previously Square Enix has said that a remake of the game would be "unrealistic", "tough to do in HD" and simply "not happening". However Yoshinori Kitase and Motomu Toriyama have both expressed a wish to remake Final Fantasy VII in the past.

Final Fantasy producer Yoshinori Kitase commented on his interest in doing a remake for the game, saying that he would only do it if it takes one year for development.


Quote:
"If it were possible that we had all the right facilities and the right environment to be able to make and prepare a Final Fantasy VII remake within a year, we'd very much like a go at it! But even Final Fantasy XIII has taken over three and a half years to create. If we were to recreate final Fantasy VII with the same level of graphical detail as you see in Final Fantasy XIII, we'd imagine that that would take as much as three or four times longer than the three and a half years it has taken to put this Final Fantasy together! So it's looking pretty unrealistic! But if any such situation came about by any remote chance, then yes, we'd do it!"
That sort of deadline is sounding very unrealistic at this point, but I have faith that the game will live again sooner or later. It's only a matter of time.
4 Comments
Sorry, comments are closed because article is over 90 days old.