Left 4 Dead 2 DLC: The Passing coming this spring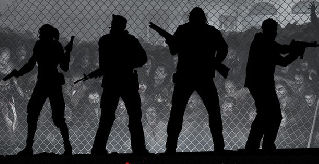 The upcoming DLC: The Passing for Left 4 Dead 2 has been pushed back slightly. The addon content was previously listed for release in March, however is now listed for release this spring, so you may have to wait a little longer. This new content will find the current survivors meeting up with the original team, with some twists in-between. The original Left 4 Dead game will also be getting its own update later, which will contain story filler to bring us up to the meeting, as well as let us see some of the events from another perspective.

Valve assures us that the new content is much more then just a new campaign, and will include new game modes among other goodies. Some of the new features known thus far are outlined below.


* new firepower with the Gargantuan M60
* new melee weapon: Slashing Golf Club
* Introducing The Fallen Survivor
* Wicked Witch Bride
* L4D1 character cameos
* new game modes, and Valve stressed the plural
SPOILER ALERT.
(hover over text below to read)
The new update also exclaims in its tag-line that "Nobody Survives Forever", as we now know that one of the original survivors from L4D1 is going to have to make the ultimate sacrifice for the team and will not get to meet the L4D2 crew. We also know that the upcoming update for the original game will allow the player to experience this sacrifice first-hand. The one thing everyone wants to know is which character will finally be free of the zombie hell. Your guess is as good as mine at this point.
I am looking forward to the updates, and if you keep your eye on Steam you can probably grab both games on sale leading up to the release of the new content. In fact, L4D2 is
currently 50% off
until midnight Thursday!
0 Comments
Sorry, comments are closed because article is over 90 days old.