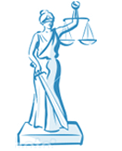 Looks like computer and video game titles are getting a hit on there bottoms from the U.S. Supreme Courts in California. In April of this year the Supreme Court has argued that violent video games are not to be sold to minors. Wasn't there an argument about this a while ago, saying that violent video games are what makes "our" children the way they are? With some cases yes that would be true but to most it's the way of life that the children have been raised.

A group called VGVN (Video Game Voters Network), along side with several other companies and people are arguing against this law, saying that it isn't the governments right to set standards.


Quote:
The industry's ESRB rating system, considered the "gold standard" of entertainment ratings by the FTC, already enables consumers to make informed and appropriate purchase decisions.

We believe parents — not the government or industry — should be the ones to decide what games, movies, books are appropriate for their children.
Head over to the
VGVN (Video Game Voters Network)
to read up on whats happening.
2 Comments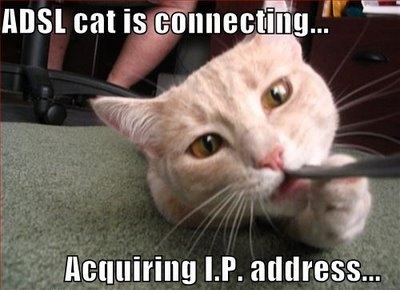 Well, I figured this could be site news material since we have our own torrent page. But this just in (or couple of hours later), the French law (codename: Hadopi) of anti-piracy has been taken effect.

The law will have copyrighted infringers will be hunted down in an attempt to decrease piracy. Copyright holders are in the process in sending thousands of IP-addresses of allege infringers to Internet Service Providers and will increase to over a million in a couple of weeks. ISP's will have to hand over identities of the associated accounts within a week, or a fine of 1500 euros per unidentified IP-address.

Couple of comments on a blog says this plan would be a complete failure for serious file-sharers. This is because people could go on another network or wi-fi, or use a fake IP address. They also say it would be a complete waste of money and resources.

Now to come up with a witty comment...

...Spy sappin my torrents? (only few would get this joke) o_O
3 Comments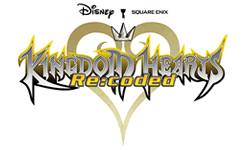 Sorry for things being slow around here (of course they have been slow, who couldn't guess it?). There are some games I'd like to post about.

As you can tell by the title, yes you guessed it, another 'Kingdom Hearts' game...well more of a 'port'. It's 'Kingdom Hearts: Coded' being port to the Nintendo DS as 'Kingdom Hearts Re: Coded' ('Re' coded...get it? Haha...) No news or announce date yet.

Speaking of 'Kingdom Hearts', there is a Disney game coming to the Wii.
Continue reading »
0 Comments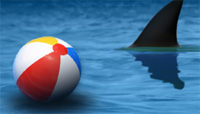 Just a quickie here, Steam has a sale happening for the next week and half dubbed Perils of Summer. Here's a quote from the news item at Steam.

Quote:
Each year millions of people are lured outdoors by the long, sun-drenched days of summer. With so many people spending the bulk of their time outside, it dramatically raises their risk of getting hurt. We urge you to play it safe, stay inside and save big with the "Perils of Summer" sale beginning today on Steam. Through July 4, gamers will find massive savings on today's top releases, classic titles, and publisher catalogs. In addition, special 1-day sales will offer discounts up to 90% off regular prices. Don't get caught without your sunscreen, the savings are hot.
So basically it looks like it's the same kind of system as the last holiday sales were. Crazy awesome daily deals and some more general but still awesome package deals as well as publisher catalog deals that span the entire sale period. At the time of this writing the first daily deals have 1 hour and 30 minutes left on them, remember to check back every day to see what the daily deals are.
I feel like I'm losing money just by not buying something every day.
0 Comments

Last of the big three, Sony's conference was some time after Nintendo. Aside from fully expecting to see more information about sequels that we already know about, lots of Move games and confirmation to whether my prediction for the Valve's Portal 2 surprise would pan out, I didn't really have any sense of what Sony would show.

There is some talk about 3D, but I don't think anyone cares about it, so I'll just leave that stuff out.



Killzone 3, as expected. It's more Killzone, more Helghast. Some gameplay is shown, will arrive worldwide in February 2011.

Sorcery, looks like a third person adventure sorcery game. Fitting title.

Heroes on the Move, sounds like a Move title. First party mashup, featuring at least Sly Cooper, Ratched & Clank and Jak & Daxter.

Move pricing and shipping date announced, but I blacked out there for a moment. Also, Kevin Butler was on stage for a moment, being Kevin Butler. You know, the guy who has been in all the awesome PlayStation 3 commercials.

God of War: Ghost of Sparta trailer, no gameplay at all. This is a PSP game I think.

Little Big Planet 2 shown on stage. Looks a lot like the first one.

PlayStation Plus subscription service for PSN. Seems like they are not taking away any of the free features (as in, you can still play online without the Plus subscription), and are just adding bunch of things to try and make a Plus service worthwhile. You can find full list of the features elsewhere, there's probably an official press release somewhere that can better explain it than I can.

The Valve "surprise" was deployed, and Portal 2 is coming to PS3. Called it, so it wasn't really a surprise to me. Gabe made a few jokes about how he has been very outspoken and critical about the PS3. Steam Cloud, Steam Achievements and auto-updating (just like on PC) confirmed for the PS3 version. That's neat, and a new thing on the consoles too. I wonder if Microsoft will respond to this in some way.

Final Fantasy 14 Online trailer shown, looks like Final Fantasy MMO alright.

Gran Turismo 5 lands on November 2nd.

Infamous 2 trailer is shown, as expected, ice powers confirmed.

New Twisted Metal game shown. Really? Car battles? I don't know man, but maybe it still works after all these years.

And that's the Sony's event. So, I totally called the Portal 2 on the PS3 thing a week ago after the second Valve email about the "surprise", and nothing else all that surprising or exciting happened. Check out all the trailers and gameplay at GameTrailers after you've read this post very thoroughly. Not sooner!
0 Comments

Nintendo event happened yesterday, I started streaming this fully expecting to see Zelda, at least one Mario game, at least one minigame collection, and a few attempts to push my nostalgia buttons. Here are the highlights.

The Legend of Zelda: Skyward Sword. Short trailer and some gameplay as well as swordplay explanation mechanics explanations. Wii Motion Plus required, it seems. Kind of bummed about that, just give me a new Zelda game that doesn't require motion controls and I might buy the Wii.

Mario Sports Mix. Yet another Mario game. This time it's about sports, if you didn't guess as much from the title.

Wii Party. Some kind of a party game, surprisingly.

Just Dance 2. It's a dance game of sorts, you guessed it.

Golden Sun: Dark Dawn for DS. Of what I remember, this looks totally like a Golden Sun game. So I guess that's good, right? Arrives this holiday season, North America, maybe globally.

New GoldenEye game for the Wii. Eh, really? Also, they replaced Pierce Brosnan with the new Bond, Daniel Craig. Weird. Looks GoldenEye alright, just better looking but kind of still looks like ass. I'm not a graphics junkie, but all the Wii games that try to go for a realistic look kind of just look ugly to me.

Epic Mickey demoed, looks okayish I guess. Third person action in the Disney universe could work.

Kirby's Epic Yarn, looks super fresh. This is how you make new games for the less powerful hardware. Definitely check out the trailer for this.

Dragon Quest 9 (for NDS) coming to retailers soon, beginning of July. Worldwide? Maybe?

Metroid: Other M shown, lands in August. This is old news isn't it.

Donkey Kong Country Returns, 2D platformer by the looks of the trailer, looks a lot like the DKC games on the SNES, landing this holiday season.

Nintendo 3DS announced, as was rumored. Dual screen, bottom in the touch screen, higher one is 3D screen, no glasses required.

Kid Icarus for the 3DS. Hate the music in the trailer.

More franchises for 3DS revealed, Metal Gear Solid, Kingdom Hearts, Resident Evil, Saints Row, Assassin's Creed, and Ridge Racer, all coming to 3DS at some point.

And finally, Reggie shows a weird trailer for the 3DS. 3DS is basically eating all the Nintendo guys in this one. So weird.

And that's that. So, my predictions were pretty spot on. Mario and Zelda, plus at least one, if not two, minigame collections, and pushing nostalgia buttons with Kid Icarus, GoldenEye and Donkey Kong Country. Too bad that I'm completely immune to such things! Overall it's was an interesting show I guess, but nothing here makes me want to buy a Wii. As usual, you can check out all the trailers and gameplay at GameTrailers if you feel up to it. I especially recommend that Kirby stuff.
1 Comment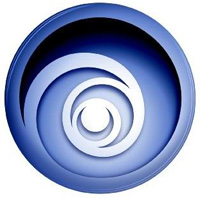 This thing happened shortly after the EA thing, and here's a quick summary of what happened. Hoping for the Beyond Good & Evil 2 footage now.

Child of Eden demoed on stage, dude kind of conducted the game, white gloves and all. Strange stuff.

Assassin's Creed: Brotherhood trailer and gameplay, Ezio jumps on a horse, and the announcer tells us that there will be horse-fighting. That's fighting while riding a horse, not fighting against a horse. Although that would be pretty awesome too.

Shaun White Skateboarding demoed, looks like a skating game with some mechanics to alter the surfaces you skate on. Looks kind of neat I guess.

Battle Tag, which seems to be laser tag, but with some kind of online component thing on your PC. To keep scores and such I guess.

Innergy, looks like Nintendo's Vitality Sensor, except that this one is made by Ubisoft. Seems like a heartbeat sensor, something about controlling your breathing, reducing stress. Sure sure, this totally belongs to a game show.

Some Kinect stuff, some kind of sports games, as well as the same demonstration as they did on the Microsoft's Event for the Your Shape fitness thing.

Raving Rabbids game, Rabbids in Time, essentially. No actual gameplay is shown, just a funny little trailer. Coming only for the Wii.

Ghost Recon: Future Soldier is shown, seems neat. Active camouflage is always fun. Lots of bad guys getting shot in the head at very close range.

Driver: San Francisco shown. Tanner is back, but he is in coma, so that enabled him to jump to any car in the city. Seems like a neat gameplay mechanic, but coma? Weird. It's probably going to be very significant thing in the story later on. He is basically racing in San Francisco, but in his own head.

Project Dust, nothing much is shown from it. Something about some tribal dudes and how they lost their way and seems like the earth is pretty much imploding on itself on this one spot.

At this point Michel Ancel's name was dropped, so I totally got my hopes up for Beyond Good & Evil 2. Not today I'm afraid. Yves Guillemot (CEO of Ubisoft) was on stage speaking with his super heavy accent, so it was kind of hard to tell what was happening, but I think there are these Ubisoft's Art Tools that Ancel and his team helped to develop.

Rayman Origins. Rayman is back, and apparently it's being developed with the tools I just mentioned. Cool. I don't have any nostalgia for Rayman, but I don't mind this. Seems like a decent 2D platformer, with a co-op.

Trackmania and other Manias. Some kind of social platform thing, for RPG, FPS and racing games. Sure, Trackmania is kind of awesome, if they can duplicate that awesomeness to other genres, why the hell not.

Michael Jackson license, but no actual game is shown. Just some people dancing on stage, I guess they will announce a game later.

And that's that for Ubisoft. No Beyond Good & Evil 2.

Future Soldier seemed like it could be a neat game, but overall really disappointing and slightly weird press event. You can check out all the trailers and gameplay at GameTrailers if you feel like it.
0 Comments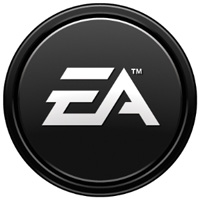 Sorry for not writing these sooner, but eh. I warned you.

Here's what you need to know from Electronic Arts Event.

Need for Speed: Hot Pursuit, developed by Criterion, the fine makers of Burnout games (Burnout Paradise is pretty good) show opening trailer. Cops and racers seems to be the theme in this one, lands November 17.

Dead Space 2: The Return of Isaac. I'm kidding, there's no subtitle in that, but I wish there was. Still, Isaac returns to strategically dismember more necromorphs.

Medal of Honor multiplayer footage, looking at the thing it's pretty clear that DICE is making the multiplayer component for this game. MP beta starts on 21st of June in North America, no idea if other regions get any beta love.

Staying on the shooters, some kind of a downloadable expansion coming to Batllefield: Bad Company 2 this winter. BBC2: Vietnam.

Some EA Sports stuff, MMA, Active 2, Madden 11. That's all I remember, I think I may have hit the can at that time.

Sims 3 on the consoles.

EA Partners hype, Jason West and Vince Zampella (former Infinity Ward heads, the makers of Modern Warfare 2) popped on stage.

Crysis 2 gameplay demo, announced also in 3D on all platforms.

Bulletstorm gameplay demo. Game lands 22nd of February.

Knights of the Old Republic MMO trailer, another FMV thing like last year. Something about everyone having their own ships.

And that's all for EA. You can check out all the trailers and gameplay at GameTrailers if you feel like it.
0 Comments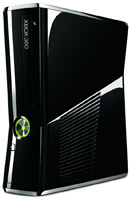 The event ended a little while ago, and here are the things that you should know about it.

Call of Duty: Black Ops trailer and live demo gameplay. The biggest surprise for me, no more silent protagonist. Seriously, the guy you play as talks. I like that, and the game looks pretty good in general as well. After that they announced an exclusive deal for all Call of Duty DLCs starting after the release of Black Ops. Might have been timed exclusive as well.

Metal Gear Solid: Rising trailer, showing a lot of sword gameplay, and a lot of cutting. Seems like you can slice very freely in that game. Like, there didn't seem to be any specific points in the bodies that piled up. Or any specific points in the watermelon either.

Cliff Bleszinski showed of some Gears of War 3, 4 player co-op, and some weird mutations. Love the lady COGs. Still looks totally like Gears though, no surprises there. I guess I need to play the second one before this comes out. I think that's sometime 2011 though, so I still got time.

Fable 3 trailer, looks totally like Fable 2, graphically and otherwise.

Some kind of an exclusive 360 game from Crytek called Kingdom. Only a live action trailer was shown, so who knows. The guys in it look straight out of Rome, so I guess it's set in that time period.

Halo: Reach single player campaign was shown, looks totally Halo like. Ends in a section with apparently space combat, so that's new.

Then all the Kinect (that's the new name for Project Natal that was announced yesterday on a separate event) stuff. Aside from the motion controls, it has voice recognition. Dude on stage demonstrated the usage in the dashboard as well as when watching movies and such. Seems like it works fine.

Kudo Tsunoda on stage presenting some games for Kinect, sports minigame collection, adventure minigame collection, some kind of kart racer called Joy Ride, and some kind of pet animal thingy, called Kinectimals. Seriously, I didn't make that name up. I don't really care about this stuff, but the animal thingy had this jumping rope part, and they totally did the matrix camera pan around the baby tiger. That was pretty funny, and the crowd love it too. Also, I think Kudo said WTF on stage when some other guy called him Lorenzo Lamas. Some third party Kinect stuff was shown, Your Shape exercise game from Ubisoft, Dance Central from Harmonix and a on-rails Star Wars lightsaber game from Lucas Arts. And Forza Motorsport guys showed some Kinect stuff, some driving and basically a virtual garage. Weird. Kinect launches in North America on November 4th, and they also mention that the worldwide launch is for the holiday season.

The show ended in the reveal of the rumored new slimmer Xbox 360 design. It's black and glossy, an absolute fingerprint magnet. They showed the comparison of size very quickly, but it looks like it's an inch or two shorter and generally slimmer. Not radically smaller though. The guy says that it's silent as well. We'll see about that. The new design looks kind of ugly and weird, not sure how that will look if it's not standing. Here's Major Nelson's Flickr gallery of the thing. I wish that they will eventually come out with something else than this glossy black finish. Ships with 250GB hard-drive, built-in WiFi, and replaces the current Elite SKU's price point, that's $299 I think. After the show they also revealed that the Arcade will get a price cut from $199 to $149, and the current Elite with 120GB hard-drive will go down from $299 to $249. The slim Xbox is shipping to retailers today, and should be available later this week.

Oh yeah, also, apparently everyone who showed up in the event got a free new Xbox 360. I don't think they were handing them out at the exit or anything, they probably shipped one for all the participants. Despite the design and glossy finish, I wouldn't have minded getting one for free.
3 Comments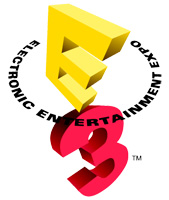 Well, almost. Electronic Entertainment Expo, E3 for short, is closing in fast. I believe the show floor will officially be open from 15th to 17th of June, but if previous years are any indication (and they are), lots of trailers for various games will start pouring out of every orifice you can think of. In fact, it has already started.

I was considering doing some live blogging during the major companies press events, but our posting system isn't really ideal for quick editing, so I don't know if that will happen. I may instead do something on the IRC channel (or make a dedicated channel for it, who knows), but that also remains to be seen. Of one thing you can be fairly sure, it's very likely that I will make summary posts after the important events at least. As usual, I don't have any special access or anything, I'm not on the floor myself, so I'm just going to tune in one of the live streams and see if anything interesting pops up.

But all this depends on whether or not I feel like it.

I could be too busy playing Brütal Legend (it's pretty badass) or something. You never know.

In the meantime, here's the GameTrailers' E3 portal, that's a good place to look for the E3 trailers, starting now. I believe that GameTrailers is also one of the sites that is going to live stream the previously mentioned press events from at least Microsoft, Sony and Nintendo, and you can probably find similar streams from GameSpot, G4TV and IGN, just to name a few.

I'm personally not really looking forward to a whole lot during the conference. Obviously a lot of focus this year will be on Sony's Move and Microsoft's Natal, both of which I couldn't care less about. I just have this sinking feeling that the focus will be too big and we won't get to see anything that is of interested to the "core gamer", as they say. Natal is still going to get renamed by the way, so that's one thing that's going to happen at MS's press event. I don't feel like there are a lot of games that we will see that we don't already know about, have already seen gameplay of, or just generally have a good idea of it.

Few things I'm looking forward to are the Valve's "surprise" event, one rumor has it that it's going to be the unveiling of Source Engine 2, which is entirely possible of course, but my money right now is still on the PlayStation 3 Portal 2, no matter how much I feel that it isn't really worth this big of a announcement.
Another thing that I'm hoping to see is Beyond Good & Evil 2. Anything from that game would be awesome, if only to put the rumors to rest that its development has been canned.
And the booth babes of course. Always looking forward to the galleries of booth babes.
0 Comments