Forums and Radio Will Re-Launch Together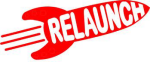 Just wanted to give a quick update on our progress towards the return of the forums and radio. I would like to have everything up and running before the end of March, but no promises! Still doing some finishing touches. We have been busy adding lots of music to the radio database, making up skins for the radio player, tweaking new forum addons, and adding games to the forum arcade. Fingers crossed everything doesn't explode by the time I am done messing with it!

Lots is going on, but there isn't much to see for a little while longer. I will send our an email to anyone who was an active member of our forums previously when things do come online, so keep an eye on your inbox if that includes you!
0 Comments
Sorry, comments are closed because article is over 90 days old.