Open For Business: Game Music Radio and RPGN Forums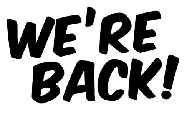 You heard it right, we're back in business. Well, sort of. The site needs some major overhauling but I am happy to announce that our forums are once again open for service (with some fresh paint, new arcade games and tweaks!) as well as our brand new game music radio solution! Both are available for you to check out right now! Go listen to some tunes, play some games in our forum arcade, and leave a message telling us how you're doing. Join in the discussions! We welcome anyone new and old. Any feedback, and suggestions are always welcomed as well. I hope you will enjoy this first step in bringing the RPGamers Network back on the map.


RPGN Game Music Radio - The RPGN Forums and Arcade
1 Comment
Sorry, comments are closed because article is over 90 days old.