Website and Radio Server Upgrades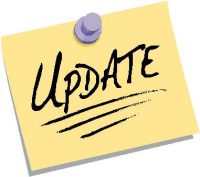 I have just completed some planned maintenance to update some software and upgrade our web servers. I have increased the available server memory, and installed some much needed upgrades to the back-end server software. I will monitor for bugs and glitches around the site, but so far it seems like it was a successful process.

Our forums unfortunately have become an unforeseen casualty in this process, as our old vBulletin license and version is now incompatible with the new updates. We are looking into alternative forum software options. For now, I will host the forums on an alternate server running the older software. I looked into the option of upgrading our vBulletin, however the current option to upgrade our license costs $209USD. The forums are just not active enough to find this upgrade cost worthwhile.
3 Comments
Sorry, comments are closed because article is over 90 days old.