Welcoming October With Some Spooky Treats!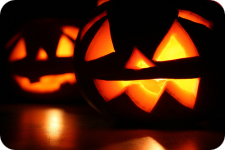 I wanted to take a moment to wish all of our visitors a safe and happy October! We've updated our site theme this month to celebrate Halloween. Special thanks goes to Lavaheart for making the spooky boo-inspired background, and Pygmyowl for jazzing up the banner and adding some fly-by surprises!

Now head on over to the radio and request some scary tunes to go with the updates. Might I suggest some Haunty Hills Galaxy, Lavender Town (ha!), or maybe the Silent Hill theme? I'm sure you can come up with some more great choices.

As always, we welcome any feedback or suggestions for new songs, site features and radio skins! Feel free to post a comment or drop by the chatroom or forums.
1 Comment
Sorry, comments are closed because article is over 90 days old.