April continues trend as RPGN radio usage increases!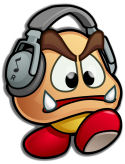 I'm so glad that we've managed to find a solid use for our website. It has been hibernating for too long, and the fact that the radio continues to grow in popularity even with the slower updates encourages me to think of new ideas and plans for our future of the site. I have many feature ideas and ways we can make the radio page more interactive, but figuring out the best way to deploy it in our current layout has been a challenge. I've also considered a possible re-branding, if we are going to focus on the radio side of things our name leaves something to be desired. RPGN has been around for over 15 years now under the same banner, its hard to consider change.

We would love to hear from our listeners with suggestions and input on the website, feature and song requests, anything that might be on your mind! You can reach us either via the forums, chatroom or even just by commenting on this post! We would love to hear your input.

Now here are the most popular song requests for April 2014:

1. Portal 2 - Want You Gone
2. Elder Scrolls V: Skyrim - Dragonborn
3. Command & Conquer: Red Alert - Hell March
4. Portal - Still Alive
5. Bastion - Build That Wall
6. Lufia II: Rise of the Sinistrals - The Final Battle
7. Final Fantasy X - At Zanarkand
8. The Curse of Monkey Island - A Pirate I Was Meant To Be
9. 007 Tomorrow Never Dies - James Bond Theme
10. Final Fantasy VIII - Force Your Way

Do you love any of the tunes listed above? Think a different song deserves a spot on the top 10? Make your vote count by requesting to hear that song on the radio page! Song requests are tallied and the most popular songs make the list. Going to make a habit of posting these monthly just for fun!
0 Comments
Sorry, comments are closed because article is over 90 days old.