RPGN Radio updates: Streaming via external media players!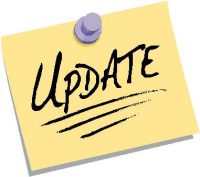 Well, some good news for you radio listeners, I have been working on a solution to allow synchronization between a streaming server and our web radio player. This means soon you will be able to tune in to our game music radio using external media players such as winamp, foobar, windows media player, tunein, etc.

This feature is still being tested, but so far it has been running fairly smoothly. You can still request to hear your favourite songs via the website interface, and we will be working on an option to toggle the web radio player on and off, so you can turn it off if you are listening via an external player (so the music isn't echoing!). This way you can still use the radio page functions to see recent songs played, make requests etc. I hope to have these features done in the next few days.

We will also have some radio signature banners you can use to link to us, which will display currently playing songs and other information. These should be finished up soon.

As always, we are still welcoming any and all song suggestions for our music database. Adding new songs has been slow lately as we have been busy, but feel free to drop in to the chatroom, and we will see your requests and get to them as soon as we can!
0 Comments
Sorry, comments are closed because article is over 90 days old.