December 7, 2013 :: 1:03am
"You don't need a reason to help someone..."
- Zidane
Final Fantasy IX
RPGamers Network > News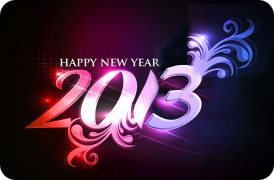 We haven't posted much news lately, so I thought I'd just post a quick blurb to wish all of our visitors a very Happy 2013! The site is still mostly sleeping, but our game music radio has gained many loyal listeners, and we have been busy adding new tunes when we can. We have a huge waiting list of requests and songs to still sort through, so expect even more tunes to be added in the coming weeks! I also hope to add a few new skins and maybe start to work on a few special features I've been planning.

A special shout-out to Mikgaming over on twitch.tv, who has been using our radio along side his gaming broadcasts! It's a fun group of gamers over on his cast, so feel free to drop in and say hello.
#1
posted by
oofi
on February 5th 2013 at 7:50pm
you havent played nestalgia much recently did you get bored?

#2
posted by
oofi
on February 5th 2013 at 11:23pm
oh and happy late new year!!

Sorry, comments are closed because article is over 90 days old.