Electronic Arts E3 2012 Press Conference, Download 2012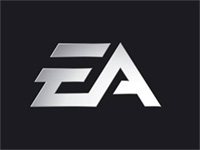 EA conference ended 10 minutes ago as I'm writing this, and it was kind of a let down.
They called it Download 2012, and emphasized in the beginning of how the game that we play have transformed over the years from a boxed product into a service. Thus the name. Apparently we were supposed to see 10 great games from 10 great developers.

Dead Space 3. Looks great. They are promising new locations, new characters and co-op campaign. I haven't played the second game yet, so I have no idea if the second dude is new character or not. Lots and lots of action, and then they get eaten, I think. Yeah, the guy on stage makes a poop joke "they are not getting out of there the same way they went in", that's just great. But I can't help but thing that Gears of War 2 kind of did this already.

Lots of EA Sports stuff. NFL has an all new Infinity Engine that basically seems to mean that there are no fixed outcomes on physics interactions. After your dude has been tackled, depending on the tackler weight, speed, mass, all that stuff, it's entirely possible to regain your balance, also based on your speed, weight and all that. Sounds pretty cool. All kinds of snazzy connectivity things, manage your teams through all your devices. And there's also some kind of Facebook NFL game, or app.
UFC, finally coming to EA, officially.
FIFA13, social networking to the max, Your FIFA Club profile will seamlessly transfer over to FIFA13. Everything is also connected in the world of FIFA.

Maxis came on stage with two Sim City games. First, the original city builder comes to Facebook with Sim City Social, with a trailer that has multiple jabs towards Zynga's CityVille. One might even call them Zynga zingers. I know, I'm terrible. They also show a trailer for the next proper Sim City title, and date it to February 2013. First Sim City to have multiplayer, dynamic challenges (like, who builds the airport the fastest, or something I guess), so that's also connected.

Battlefield Premium service. It's kind of like CoD Elite service. You get all the DLCs, more guns, more vehicles, more everything for the subscription instead of buying things piecemeal.

Star Wars: The Old Republic. The presentation reeks of desperation. Hey guys, it's totally doing okay, we are still totally doing more content for it, hey guys, guys, please keep playing it. And then they show a trailer for some of the upcoming stuff.

Medal of Honor: Warfighter, tier 1 operators are back, beard guy included. Real world hotspots, which are probably going to be a little out-dated when the game actually comes out. Runs on Frostbite 2 and looks really good. Multiplayer campaign with a trailer that has absolutely terrible music in it.

Criterion's Need for Speed: Most Wanted. An open world game with second generation auto-log, makes competition out of everything. Looks great, looks like a Criterion game for sure. Crash camera, driving through billboards, crashing through fences. So while it's a game in the Need for Speed franchise, it seems more like a true sequel to Burnout Paradise with some Most Wanted sprinkled on top.

Last, Crysis 3. Appears to play a lot like Crysis 2, dude has a bow. 7 areas to explore, all of which are part of this urban rainforest.

And that's that. Really lackluster showing. Lots of games we already knew about, or games that came out like last year. No shockers, no sizzle, no show.
0 Comments
Sorry, comments are closed because article is over 90 days old.