Magicite server downtime, site updates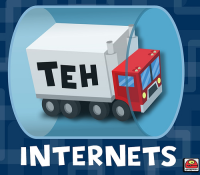 For the past two days, we have been completing some maintenance on the Magicite server (which hosts our torrent tracker and IRC chatroom, as well as a few sub-sites) to try and recover data from a damaged hard disk. I did manage to recover some data, but the disk is now toast, and new hardware has been installed. Unfortunately this has also caused the server IP to change, but DNS changes should already be propagating for our domains, and there should be no further downtime regarding this situation.

I also just wanted to post a little blurb letting you all know that we are actually making some progress with the control panel and site back-end. Although most of the changes in the last few weeks are not visible to our general readers, we have been making many fixes and tweaks around the site. For instance, you can now search the news at the bottom of each news page, and can also subscribe to our RSS feeds. Custom feed options such as category sorting will come soon as well. The lyrics search function has also been re-written and works a little better. The control panel is coming along, and has also been given a bit of a facelift. Hopefully we can have it fully functioning soon. (I won't dare guess a date, or we certainly won't make it!) Anyways, just wanted to say that we are not dead!

0 Comments
Sorry, comments are closed because article is over 90 days old.