Clearance Sale over at GameMusic.com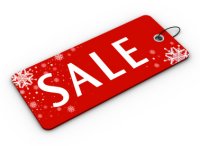 With time counting down until Christmas, now is a good time to mention that one of our old site affiliates GameMusic.com is having a clearance sale. They have quite a big selection of game music, anime music, books, DVD's and collectible figurines posted for clearance and many items are under $10! It is definitely worth checking out. I'll list a few of the deals they have right now that caught my eye:

Final Fantasy XII Original Soundtrack Limited Edition - $15.99
Halo 2 Original Soundtrack Volume 1 - $2.99
Genso Suikoden IV Original Soundtrack Limited Edition - $9.99
Tales of Destiny 2 Original Soundtrack - $15.99
Sephiroth, Tifa or Yuffie 1/8th Scale Cold Cast Model - $29.99
Milfeulle Sakuraba - Galaxy Angel Figure - $1.99
Final Fantasy X Plush Pupu - $2.99
Hello Kitty Teen Attitude 3-Plush Set - $7.99
Final Fantasy IX Post Card Book - $3.99

This is just a small list of the items they have on sale right now, browse around their site to get a full listing of items available! I'm not sure how long this sale is on, so grab 'em while they last.
1 Comment
Sorry, comments are closed because article is over 90 days old.