Check out Questlike: Pocket OST, another amazing album by Chase Bethea!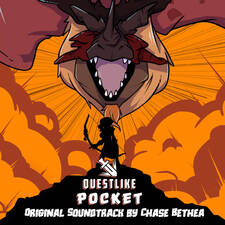 Chase Bethea has just released a brand new game music album to the mobile game Questlike-Pocket: Monster Hunt, a beat-bumping, monster-mashing RPG! It's free to play, so head on over to the Google Play store to give it a try.

You can enjoy the soundtrack on various platforms including Spotify, Bandcamp and Pandora Amp. You might even find a few of these tracks entering the RPGN Radio rotation soon!



Hop over and listen: Questlike: Pocket OST on Bandcamp








0 Comments
Sorry, comments are closed because article is over 90 days old.