We're Still Alive! New Music Added from Aground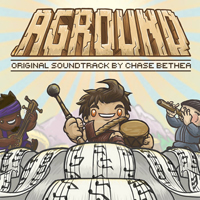 How time flies... Hello 2020! It has been quite a while since our last news post, but we are still alive and kicking. I hope everyone is keeping safe during these new challenging and uncertain times going on around the world regarding COVID-19. What better way to stay safe than to stay home and enjoy some RPGN Radio?! I hope we can continue to wake things up around here in the coming months. Let's start things off with some new music!

We've just added a selection of music from Aground. The soundtrack is brought to us by the talented Chase Bethea! Be sure to check out his Bandcamp to explore his discography. You might even recognize some of the tunes as we've had selections from many of his albums in our radio rotation for quite some time.

Be sure to give his songs some love and mash that upvote button! You might even spot him hanging out on our Discord server... so hop on over and say hello.
0 Comments
Sorry, comments are closed because article is over 90 days old.